Orthodontist-Metal and Ceramic Braces near Monterey Park, CA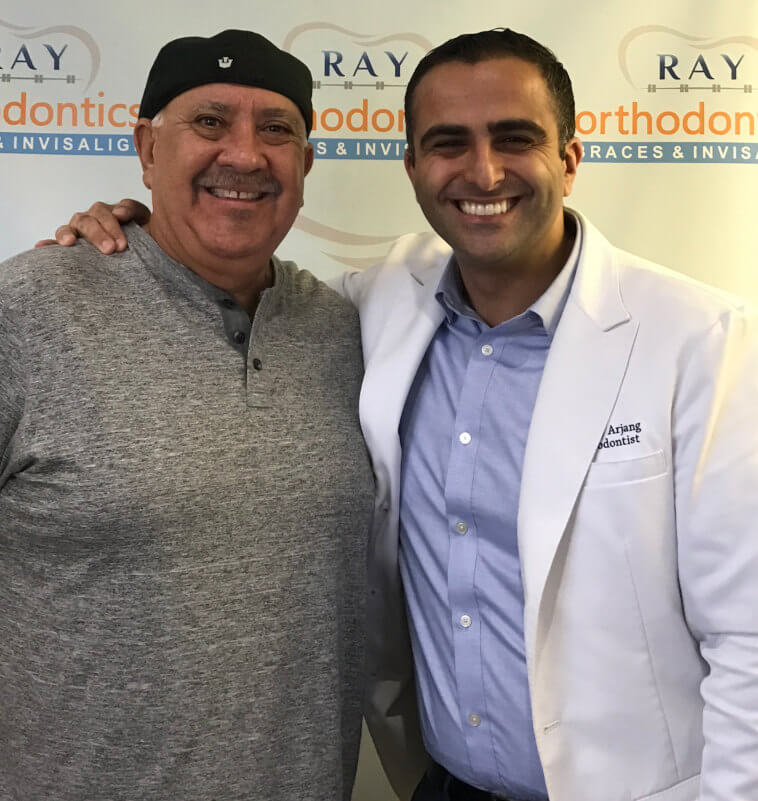 Dr. Ray, a leading Orthodontic specialist, offers metal braces and ceramic braces near Monterey Park, CA.
These aren't the same braces your parents had! Traditional metal braces are still the most commonly used type of braces by Orthodontists. Unlike metal braces of previous generations, today's metal braces are much more comfortable. Dr. Ray believes every teenager deserves to have a healthy, beautiful smile and the self confidence that comes with it. Metal braces are composed of stainless steel brackets, wires, and colored or non-colored elastics. Most patients love the colorful elastics for a fun and unique smile. It is extremely important to brush and floss while you have your braces on, as well as keeping your 6 month check ups with your primary dentists.
For teenagers and adults who desire a less noticeable appearance with braces, we offer clear, ceramic braces. Clear braces work the same as metal braces in straightening your teeth, however they are made of ceramic and are less visible than metal braces. Pair them with colorful elastics for an extra unique look!
Metal and ceramic braces will treat crooked, crowded teeth and correct a patient's bite, while improving overall dental health.
After placing your braces, your teeth will start to align instantly! You will experience some soreness, which can be treated with over the counter medication.
Ray Orthodontics of Montebello near Monterey Park, CA is your go to for Orthodontic treatment.
To schedule your complimentary consultation for our Montebello or Palmdale locations, please call 323-597-1712, or click here, and one of our friendly Ray Ortho team members will take care of you. We hope you join the Ray Ortho family!
Ray Orthodontics provides world-class orthodontic services to Montebello, Palmdale, Pico Rivera, Whittier, East LA, Monterey Park, Lancaster, Alhambra, Huntington Park, South Gate, Downey, El Monte, Lynwood, Cudahy, Walnut Park & Commerce, CA.